It's our great pleasure to announce new additions to the Surglogs team. In January, we welcomed our new Vice President of Product, Shawn Myers and new Director of Customer Success, Chris DiCarlo. We're thrilled to have them on board.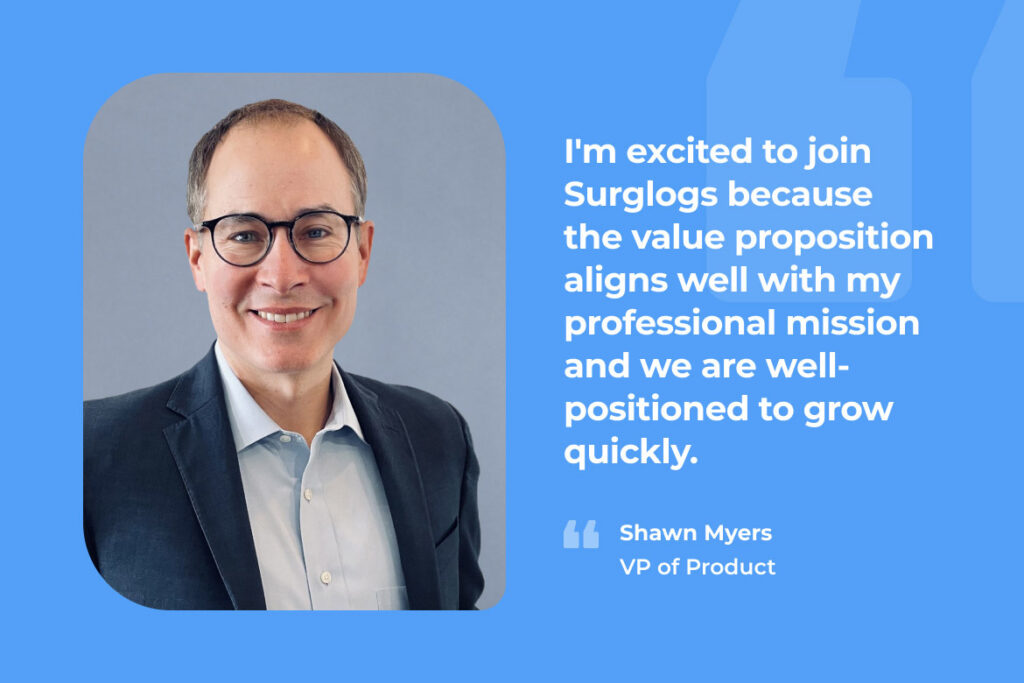 Shawn Myers
VP of Product
Shawn's professional mission is to improve the quality and availability of healthcare, at scale, through the creative use of digital technology.
Affectionately known as the "nurse nerd", he brings a rare blend of clinical, technical, creative, and business competencies, combined with a passion for health, innovation, and transformative leadership. Shawn is a seasoned product management professional with over 25 years of experience in healthcare and over 15 years of leadership developing solutions for enterprise collaboration, digital health, and patient engagement.
Shawn lives in Boise, Idaho with his wife, son and 2 dogs. For fun, he likes to run, ski, camp, read, and experiment with technology.
"I'm excited to join Surglogs because the value proposition aligns well with my professional mission and we are well-positioned to grow quickly. I'm also excited to be in a role where I can help to shape my team and the company."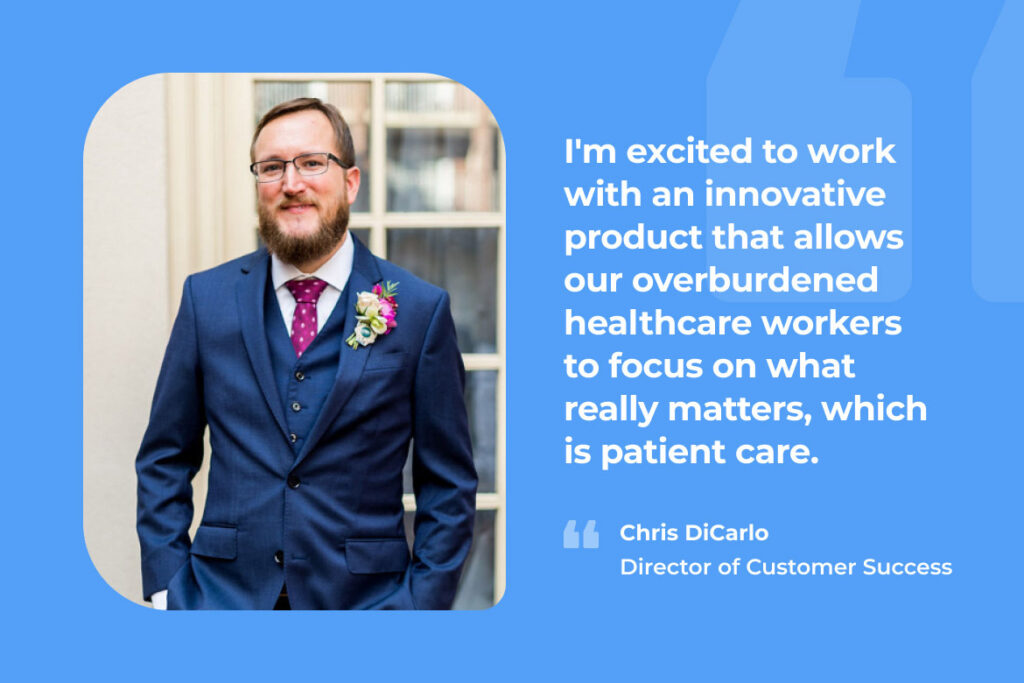 Chris DiCarlo
Director of Customer Success
Chris DiCarlo is a customer success professional with a decade of successful experience in SaaS environments. Chris specializes in scaling customer success teams to meet the demand of rapidly growing products with a focus on both business processes and individual professional development. Outside of work, Chris enjoys exploring Northern Virginia's best restaurants and nearby mountains with his wife, Ashley, and their dog Clutch.
"I'm excited to work with an innovative, award-winning product that, at the end of the day, allows our overburdened healthcare workers to focus on what really matters, which is patient care. I'm also looking forward to working with the world-class team that Surglogs has built and to have the opportunity to contribute to the continued success and growth of the product."